On-site solar power plant; 'self-consumption' or 'net-metering'
The vast majority of the utility scale solar projects on the Wiki-Solar Database are designed to deliver bulk or merchant power into the electricity grid. A minority, though, are configured to serve a designated on-site or nearby energy user first.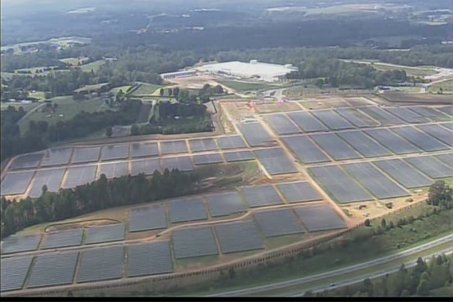 These applications are sometimes referred to as 'self-consumption' or as 'net metering'.
While some self-consumption projects are mounted on the rooftop of the user, most are standard free field installations in the vicinity.
These systems can offer financial advantages because they deliver power directly to the energy user, and it can therefore be valued at the sales price, rather than the lower wholesale price which applies when delivering energy to the grid. That is why the expression 'net metering' is used; because this approach offsets energy that would otherwise come through the metered supply to the user.
The self-consumption projects currently on the Wiki-Solar Database are shown on this map.